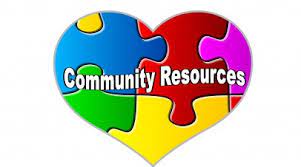 Community Resources for Richmond and surrounding counties. Helping people access assistance and expand their range of outlets of support to meet their needs. Community resources help build stronger, more resilient individuals and communities.
Summer Camps
Social-Media-Dddiction Statistics – Sheds interesting insight into many trends like: which app is the most dangerous, is social media addiction on the rise, are mental health issues increasing, and more.
Health Care for U.S. Veterans – Dozens of programs and services provide veterans with top-quality care. Learn about some of the best health care resources for veterans.
Addiction Help – Addiction Help is your trusted educational guide to addiction and recovery, founded by recovering addicts and board-certified addiction specialists. Whether you are struggling with addiction yourself or concerned about a loved one's substance abuse, our mission is to lead you to a healthier, happier life.
CareerBuilder – At CareerBuilder, we've been giving people the tools they need to find personal success for the last 20+ years—from the hundreds of thousands of employers seeking great talent to the millions of jobseekers out there looking for the right opportunities.
Crown Financial Ministries – We must never become complacent with the quality of our work. It is God who allows us to accomplish anything and press on toward our calling. Therefore, we must constantly seek to improve in everything we do.
Dave Ramsey – We exist for those outside our walls—those who are fed up with normal and just need HOPE. The life-change our work ignites is freaking mind-blowing. And we're just getting started!
Department of Veterans Affairs – To fulfill President Lincoln's promise "To care for him who shall have borne the battle, and for his widow, and his orphan" by serving and honoring the men and women who are America's veterans.
FAFSA on the web – Federal Student Aid, a part of the U.S. Department of Education, is the largest provider of student financial aid in the nation. At the office of Federal Student Aid, our more than 1,400 employees help make college education possible for more than 10 million students each year.
FDIC Smart – The Federal Deposit Insurance Corporation (FDIC) is an independent agency created by Congress to maintain stability and public confidence in the nation's financial system.
Feedmore.org – Our comprehensive programs distribute nutritious meals and wholesome food directly to our neighbors who need it most.
High School Financial Planning – NEFE's flagship High School Financial Planning Program (HSFPP) promoted sound and informed financial education to teachers and students from the time it was launch in 1984.
United States Mint H.I.P. Pocket Change – H.I.P. Pocket Change is all about fun and information, especially coin information. It all started in 1997, when President Clinton asked federal agencies to find resources that could "enrich the Internet as a tool for teaching and learning."
Indeed Job Search – Indeed is the #1 job site in the world1 with over 300M unique visitors every month2. Indeed strives to put job seekers first, giving them free access to search for jobs, post resumes, and research companies. Every day, we connect millions of people to new opportunities.
Junior Achievement of Central VA – Junior Achievement of Central Virginia is a nonprofit that inspires and prepares young people for success
METRAC – METRAC works with individuals, communities and institutions to change ideas, actions and policies with the goal of ending violence against women and youth. Delivering relevant and boundary-breaking services and programs, we focus on education and prevention and use innovative tools to build safety, justice and equity.
Military.com – There are many military benefits that you earn during your service in the Army, Navy, Marine Corps, Space Force, Air Force or Coast Guard. With your benefits having so many moving parts and factors that change based on years of service, current status, location and more, keeping track of them can be hard.
Mint.com – The United States Mint is the government agency that makes coins! Coins are small, metal discs that people use as money. The Mint makes sure people in the U.S. have coins to spend, save, or collect.
Motivity – Motivity began providing its abstinence education services to at risk youth within foster care, youth detention centers, schools and youth programs in Wayne County in 2004. In 2005, Motivity conducted its first annual abstinence conference.
MyMoney.gov – This website is a product of the Congressionally chartered Federal Financial Literacy and Education Commission (FLEC), which is made up of more than 20 Federal entities that are coordinating and collaborating to strengthen financial capability and increase access to financial services for all Americans. The Commission was established by the Financial Literacy and Education Improvement Act, Title V of the Fair and Accurate Credit Transactions Act of 2003 (P.L. 108-159).
Nutrition Education – We are web based company that is dedicated to supporting parents by providing them with useful information to help them improve their families health and educating children about the importance of nutrition and exercise.
PowerPay – PowerPay will give you the tools to develop a personalized, self-directed debt elimination plan. Discover how quickly you can become debt free, and how much you can save in interest costs by following your debt reduction plan.
Prevent Child Abuse Virginia –Families Forward Virginia, a 501(c)(3) nonprofit organization, is Virginia's leading organization dedicated to disrupting the cycles of child abuse, neglect and poverty.
RAINN.org – RAINN (Rape, Abuse & Incest National Network) is the nation's largest anti-sexual violence organization.
Revelations Custom Creations – Revelations Media is here to help you with customized marketing and promotional products.
Richmond Habitat For Heroes – Our vision is a world where everyone has a decent place to live. Seeking to put God's love into action, Richmond Metropolitan Habitat for Humanity brings people together to build homes, communities and hope.
Sexual Assault and Harassment in the Workplace – Helping Survivors is part of a growing movement of concerned citizens, survivors, and professionals working to ensure the right of every person to build a life free from the devastating consequences of sexual assault and abuse.
Snagajob – Snagajob is the #1 free, easy job finder app to find part-time jobs and full-time jobs, make job applications easier, get great career advice and more.
Success Magazine – SUCCESS is the only magazine that focuses on people who take full responsibility for their own development and income.
Trista Sue's Leadership Training for Agents of Change – Trista Sue Kragh, author of "Figure It Out" and former operator of the family-owned Bayfront Inn in Naples (sold 2021) utilizes her 25 years of hotel experience as an international business, leadership and inspirational speaker.
VA Loans – The VA loan is a home-mortgage option available to United States Veterans, Service Members and not remarried spouses. VA loans are issued by qualified lenders and guaranteed by the U.S. Department of Veterans Affairs (VA).
VA Workforce Connection – Complete set of employment tools for job seekers in Virginia.
Veterans of Foreign Wars -The Veterans of Foreign Wars of the United States is a nonprofit veterans service organization comprised of eligible veterans and military service members from the active, guard and reserve forces.
VHDA – The Virginia Housing Development Authority is a self-supporting, not-for-profit organization created by the Commonwealth of Virginia in 1972, to help Virginians attain quality affordable housing.
Youngbiz – YoungBiz USA is a financial and business education company for youths, young adults and educators. We are committed to delivering game-changing training, providing effective e-learning tools and providing published content that turns classrooms into real life entrepreneurial experiences.
Your Money Your Life – With compelling real-life stories of young people finding their way through a variety of economic challenges, "Your Life, Your Money" delivers basic financial advice in a simple and comprehensible manner.
Virginia:
Richmond:
Henrico:
Chesterfield:
Hanover:
Petersburg:
Powhatan:
Extra Links:
Virginia supportive Housing – Virginia Supportive Housing's (VSH) mission is to end homelessness by providing permanent housing and supportive services. Founded in 1988, VSH was the first non-profit organization in Virginia to develop and provide permanent supportive housing for homeless single adults. Since then, VSH continues its tradition of Making Homelessness History.
Wounded Warrior Project – Every warrior has a next mission. We know that the transition to civilian life is a journey. And for every warrior, family member, and caregiver, that journey looks different.
Virginia Social Work – To provide veterans the world-class benefits and services they have earned — and to do so by adhering to the highest standards of compassion, commitment, excellence, professionalism, integrity, accountability, and stewardship.
Commonwealth Catholic Charities – We provide quality, compassionate human services to all people, especially the most vulnerable, regardless of faith.
211 Virginia – 2-1-1 is an easy to remember phone number connecting people with free information on available community services. When you dial 2-1-1, a trained professional listens to your situation and suggests sources of help using one of the largest databases of health and human services in Virginia.
Salvation Army USA – The Salvation Army is active in virtually every corner of the world and serves in 133 countries, offering the message of God's healing and hope to all those in need.
Legion – The American Legion was chartered and incorporated by Congress in 1919 as a patriotic veterans organization devoted to mutual helpfulness.
Lambs Basket – Provides food to needy families in Henrico County.